A Letter from Our President and CEO
Alliance Laundry Systems makes a difference in communities around the world.
Each day, our products contribute in some way to making people's lives better. At fire stations, hospitals and long-term care facilities, our industrial washers and dryers are keeping frontline staff and patients safe from harmful bacteria and carcinogens – that role has proved even more important during the recent pandemic.
We are also proud that our equipment plays a key part in laundromats catering to underserved communities. You see, it is more than just washing and drying. The result is transformative. It brings dignity to individuals. Every day, these scenes play out globally. So, while many might say "it's just laundry," our company quietly and modestly knows our washing and drying equipment truly does make a difference in the lives of millions.
Alliance weaves this commitment to the community – both locally and as part of a larger global community – into the collective DNA of our company. We know that the true success of a company is not measured one dimensionally on a balance sheet.
Thus, we are equally proud of our actions that have resulted in saving millions of gallons of water annually; efforts undertaken to reduce our carbon footprint through recycling and harnessing alternative energy; and giving back to the communities around the world where we live and work. You will find examples of these activities within the pages of this document.
But we are not done. In the years ahead, we will redouble our commitment to responsible corporate citizenship. We can all do more, and Alliance Laundry Systems will do more. This is our unwavering commitment to making the world a cleaner place through our actions and products.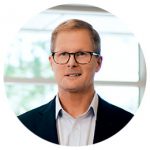 Michael D. Schoeb
President and Chief Executive Officer