Did you ever think about laundry?
In 1908 our company was launched to make laundry easier for more people. We're still doing that today.
Modern laundry equipment precisely orchestrates water, chemicals, energy, fabrics and tremendous mechanical forces with minimum noise, vibration and waste. Safety is paramount. Quality results and reliability are essential. There's plenty of scope for innovation.
At Alliance Laundry Systems, laundry is still hard work. But we don't mind because we know the results are worth it.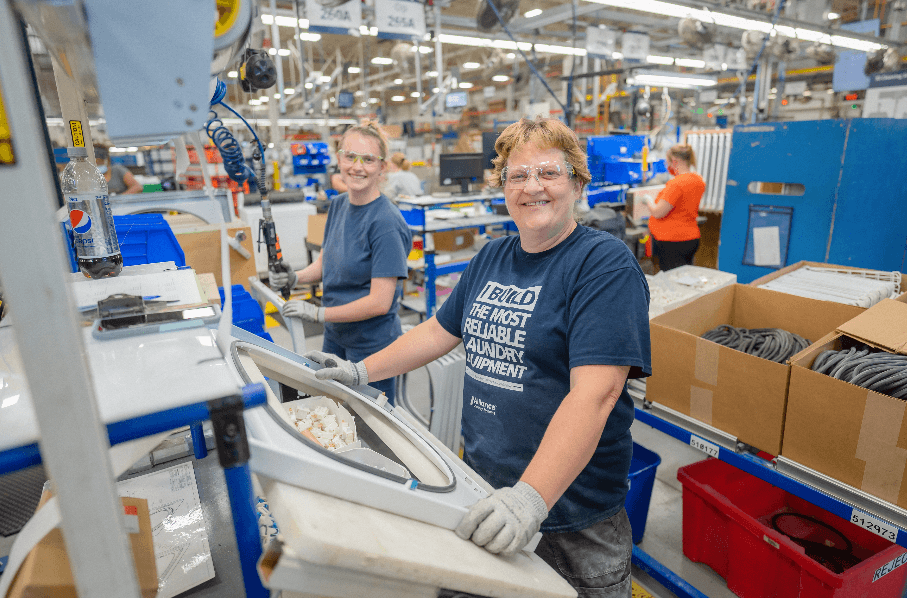 Commercial laundry offers great prospects
From the factory floor, to the executive suite, we're looking for great people to join our team. We work to fulfill the growing global need for efficient, sustainable laundry equipment on an industrial scale.
And because laundry services are needed no matter how the economy is doing, our industry is very stable.
There's lots of opportunity for innovation, too. In a world of fast developing robotics, artificial intelligence and new business processes, there is plenty of scope to improve laundry.
Commercial laundry also offers many new market opportunities. The emerging world is on track to follow the developed nations in their demand for better high-volume laundry.
With us, you will be on the leading edge of an essential sector as we address the exciting opportunities in commercial laundry.
Multinational, multicultural, multi-talented
We're a global company with our roots and heritage in Ripon, Wisconsin, USA. We started in Ripon in 1908 and not only are we still there, we are expanding. That expansion is a reflection of our greatest value – loyalty. As a team, we're loyal to each other, loyal to our company, and most of all, loyal to our customers.
Making our customers happy is the most important thing we do. It guides our actions, our attitude and our strategy, which we sum up with the idea of leading performance.
Leading performance in laundry is our objective across every aspect of our business. We aim to constantly measure and improve laundry outcomes, our work, and build the career of every team member.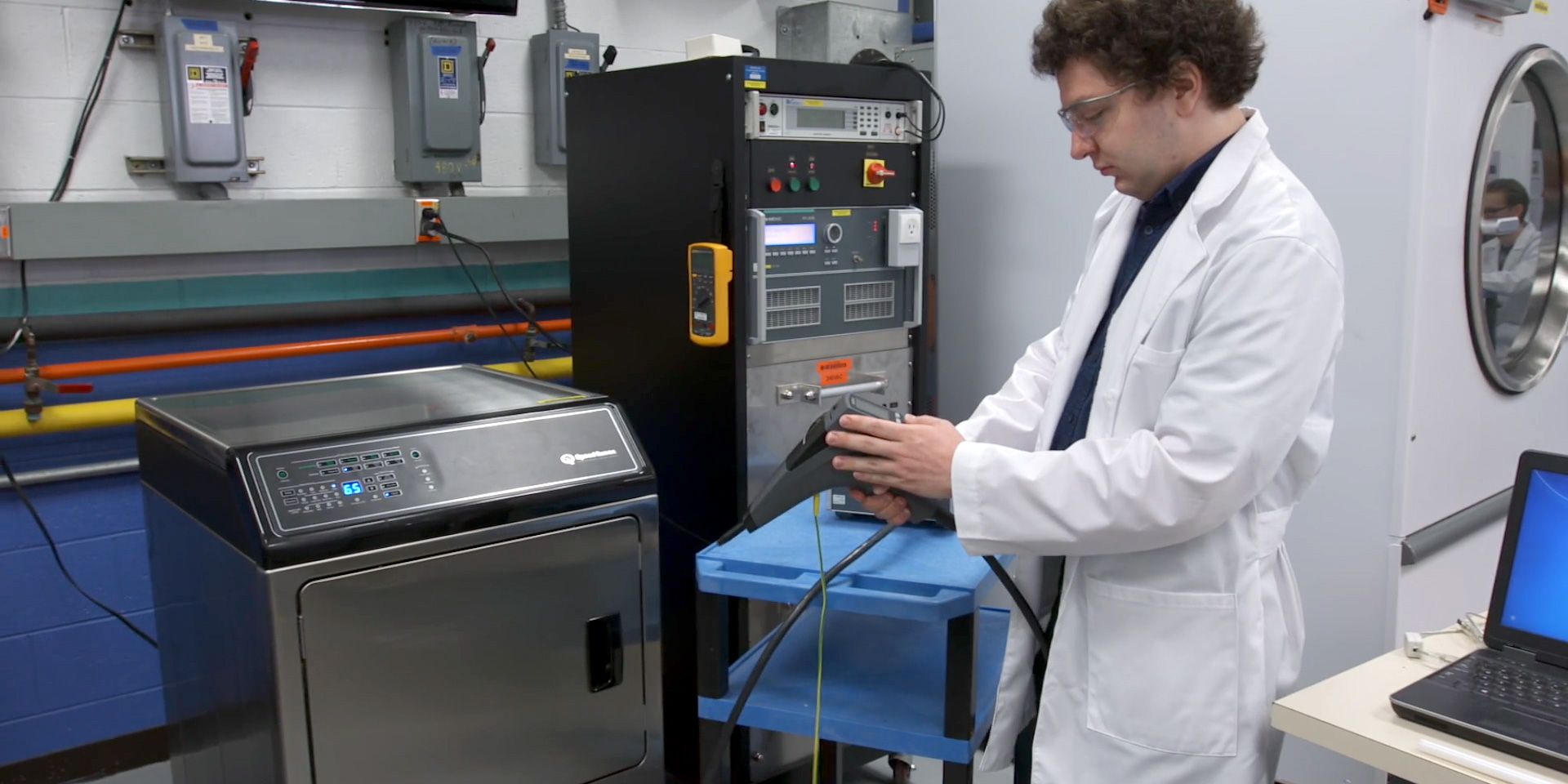 The Qualities that Shape our Culture
To be an industry leader, you must find a reason to do what you do. We do it because we're driven. We do it because we're filled with D.R.I.V.E.
Dedicated
"Do what you say you'll do"
We deliver results without ever wavering on our commitment to quality. We are reliable and demonstrate a high say/do ratio – building credibility and trust with our team and our customers through action and follow-through.
Respectful
"Challenge ideas, not individuals"
We act with integrity and treat each other with dignity. Embracing the diversity of our people, we seek to understand others' perspective and value the collective power of teamwork.
Innovative
"Discover a better way"
We lead the industry by being open, challenging complacency, and actively seeking to create new and better ways for our team and organization to be successful.
Versatile
"Adapt Quickly"
We make decisions with urgency and act on those decisions. In our constantly changing environment, we demonstrate agility – responding quickly to market changes; customer demands and other external pressures.
Engaged
"Be All In"
We build strong relationships and collaborate to solve broader issues. We take pride in our work, believe in our products and care deeply about our customers.
Meaningful challenges, sharing rewards
Alliance Laundry Systems maintains operations in the USA, Brazil, Spain, France, China, Czech Republic, Dubai, Vietnam, Mexico, Italy, Germany and India.
In each of our locations, we offer a rewarding work environment and competitive salaries. In addition to the statutory requirements, we aim to offer attractive benefits that can include paid vacation, healthcare, insurance and opportunities for personal growth.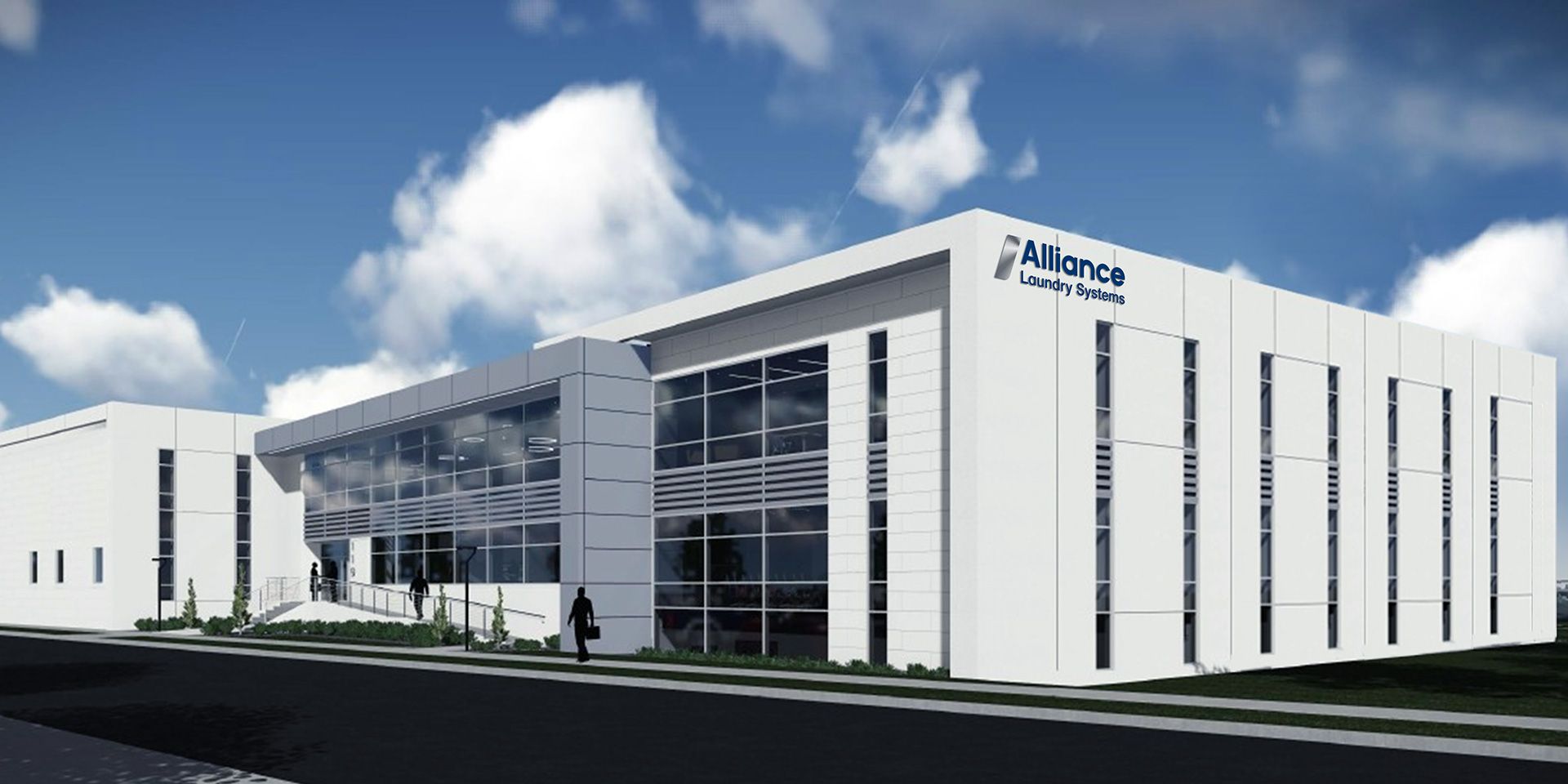 Transparency In Coverage
Federal regulations known as the Transparency in Coverage Rule require Alliance Laundry's group health plans (the "Plan") to make certain machine-readable data files ("MRFs") available to the public beginning July 1, 2022. The MRFs provide medical plan pricing information, including information regarding in-network rates for covered items and services and out-of-network allowed amounts and billed charges for covered items and services. MRFs for the medical plan options offered under the Plan are maintained by and hosted on the websites of the vendors who administer those plan options. Links to the MRFs are below.