Attract and develop exceptional talent
Attract and develop exceptional talent and provide the resources they need to perform at their best.
When choosing a partner, leadership matters
Every field of endeavor has its leader. Those on the leader's team bring lasting advantages. As the leader in the commercial laundry industry, we're able to attract the best and the brightest to join our teams all over the world.
With Alliance Laundry Systems, you partner with more than 3,000 ambitious people who work hard to understand your needs – and make your laundry easier and better for everyone.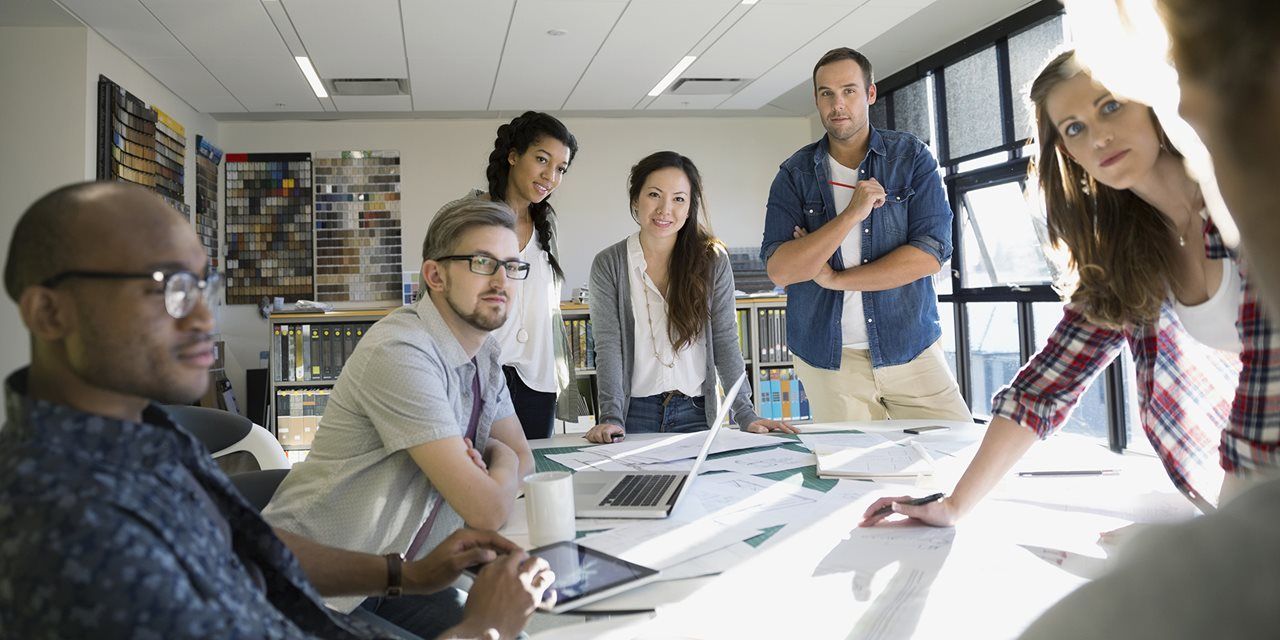 Michael D. Schoeb
Chief Executive Officer
Previous positions: President & Chief Operating Officer of Alliance Laundry Systems 2007-2011. President and Chief Operating Officer at Wausau Homes, Inc. Sr. Vice President of Marketing & Brand, North America at Hilti Corporation. President of Hilti do Brasil and Vice President of Sales, Northeast USA. Various sales, marketing and general management roles at Johnson Controls, Inc.
Skills: Knowledge and experience in international operations, sales and marketing and leadership of complex organizations that strengthen the board of directors' collective qualifications, skills and experience.
Mike's business acumen and leadership skills have helped propel Alliance to unprecedented growth. During his tenure as CEO, he has quadrupled the enterprise value of the company and championed the rapid expansion of Alliance's global footprint. An inspiring leader, Mike has built an executive leadership team united in vision not only to achieve the company's next billion-dollar milestone, but to fortify Alliance's leadership position for the next 100 years. His emphasis on excellence in execution is visible at all levels of the company, as Alliance Laundry Systems places a premium on attracting, retaining and developing employees of the highest caliber to consistently produce industry-leading results.
"I am extremely proud of our people, of our ability to perform no matter the environment and of the strong relationships we have built with our business partners. It is truly an exciting time to be a part of this great company."
Justin Blount
President and Chief Operating Officer
Previous positions: Group President – Commercial Platform – Miller Electric MFG LLC (an ITW company), 2021-2023. Vice President/General Manager – Miller Electric MFG LLC (an ITW company), 2016 – 2021. Vice President/General Manager – Kohler Co., 2013-2106. Vice President – Marketing – Kohler Co., 2011-2013. Global Marketing Director and Global Business Director – DuPont, 2007-2011.
Justin is an accomplished global executive with over 20 years of experience leading and scaling high growth businesses in a number of blue-chip industrial companies. Throughout his career, Justin has demonstrated an ability to manage complex operations, lead cross-functional teams, and develop innovative strategies that deliver strong results. His background, leadership style, say-do attitude and commitment to excellence make him an ideal fit for our company. As COO, Justin is responsible for overseeing all commercial and operational parts of our business.
"I see tremendous potential at Alliance Laundry Systems. We have long been a leader in our industry and this team continues to charge ahead and develop new technologies. We have an experienced team with a thirst to learn and that is a powerful combination."
Jan Vleugels
Sr Vice President and Chief Operating Officer International
Previous positions: Chief Operating Officer International – Alliance, 2014 – 2021. Chief Operating Officer – Primus Laundry Equipment, 2007 – 2014. Plant Manager – Primus CE, Pribor, Czech Republic, 1991 to 2007.
Since joining Alliance in 2014, Jan has overseen the successful transition of the IPSO operations from Belgium to the Czech Republic, the expansion of the Pribor manufacturing plant, and the creation of the STAR Lab, building. Jan also lead the team that designed, built and launched the Alliance Thailand plant, as well as the recent decentralization process of Alliance International. He has decades of experience in manufacturing and works with Alliance teams around the world to ensure we are efficiently producing the world's best laundry equipment.
"I'm a strong believer in cooperation and team work across all areas of the Alliance organization. Only by joint efforts and alignment we can achieve world class products and give full satisfaction to all stakeholders in the company."
Rebecca Huang
Chief Financial Officer
Previous positions: Sr. Director of Financial Planning & Analysis – Otis Elevator Co. Executive Director, Operations Finance – Carrier Crop. Various business unit CFO roles in North Americas and Asia with Carrier Corp.
Rebecca is a dynamic finance professional with a proven track record of driving profitable growth. Prior to joining Alliance, Rebecca spent 20+ years with Carrier where she held leadership roles in budgeting and forecasting, long range planning, operations finance, and business integration. Rebecca also led the global finance transformation efforts prior to Carrier became an independent, public company.
"I am thrilled to be part of a team that is well positioned for future success while building on a long and successful legacy. Alliance Laundry Systems has transformed into a global company that is realizing tremendous opportunities for growth. I cannot wait to see what the team can accomplish together."
Craig Dakauskas
Senior Vice President, Americas Commercial
Previous positions: President and CEO – CLEC Distribution, LLC, 2007-2021. National Sales Manager – Alliance Laundry Systems, 2002-2007. 
Craig is known as an industry leader and a highly successful distributor owner. Prior to rejoining Alliance, he was the President and CEO of CLEC Distribution, LLC which was acquired by Alliance in 2019. After the acquisition, Craig and his team grew at a rate 50% faster than the independent distributors with significantly improved margins. He takes a practical approach to leadership with a strong focus on execution.  
"We are the world leader in commercial laundry equipment and we still see infinite potential in this marketplace. Our team has the products and expertise needed to make our customers successful and we're poised for even greater growth."  
Richard Baazi
Sr. Vice President, Strategy and Innovation
Previous positions: Vice President, Customer Experience and Global Customer Experience Director – Alliance Laundry Systems, 2016-2020. Global Customer Experience Strategist, EAME Customer Experience and Change Management Strategist – Caterpillar, Inc., 2015-2016. Global Senior Advisor – Customer Experience Strategy – Infiniti Motor Company Ltd., 2010-2014. West Europe Area Manager – Sales and Marketing. Infiniti Motor Company Ltd., 2007-2010. Managing Director- Clientlogic 2004-2006.
Richard has built an impressive track record of knowing how to identify and deeply understand customer needs, then build a comprehensive strategy to meet those needs and exceed customer expectations. He is experienced at leading global teams and serving diverse and varied customers. In his role as Vice President, Product and Technology Strategy, Richard is charged with creating a culture of innovation and accelerating our ability to deliver new products and our next generation of digital offerings.
"We are uniquely positioned as a company right now. Our expertise and experience are coupled with a strong desire to forge new paths and win in a changing marketplace. This is a time of growth and opportunity."
Samantha Hannan
General Counsel
Previous positions: Deputy General Counsel; Assistant General Counsel- Alteon Health (2019- 2020); Counsel – Envision Healthcare (2014-2019); Corporate Associate – Gunderson Dettmer (2013-2014).
Samantha brings the skills of a strong strategic partner to Alliance Laundry Systems and a practical, hands on approach to solving the legal and compliance needs of the business. As General Counsel, she leads our worldwide legal function including corporate governance, major contracts and transactions, regulatory compliance, product liability matters, litigation and employment issues. Samantha earned her Juris Doctorate from Georgetown University in Washington, DC.
"Alliance Laundry Systems has built an impressive track record as the world leader in commercial laundry equipment. I'm looking forward to partnering with our business leaders and working collaboratively across the organization to structure solutions in a way that ensures we are making the most of our global opportunities to grow."
Cody Masluk
Vice President,
North America Residential
Previous positions: Vice President and General Manager – NA Residential – Alliance Laundry Systems, 2019 – 2021. Various broad spectrum roles of increasing responsibility including Sr. Director Product Line Management, Sr. Director Trade Marketing/Merchandising, General/Region Manager Sales – Electrolux Major Appliances, 2001 – 2019.  Assorted Field Sales Roles, Amana Appliances/Maytag Appliances 1994-2000. 
Cody drives business unit excellence through the development of high performing teams needed to achieve substantial revenue and profitability growth. Since joining Alliance, he has done an extraordinary job bringing strategic direction and leadership to our residential segment, turning it into our fastest growing business unit as a result. Cody and his team are focused on developing innovative solutions to meet the needs of residential consumers and grow the exciting Residential business unit.
"We see tremendous untapped potential within the home laundry market. There is high consumer demand for the commercial quality laundry equipment that we offer and there is a bright future for our Speed Queen Residential business."   
Amanda Kopetsky
Vice President, Global Human Resources
Previous positions: Director, Corporate Human Resources – Alliance Laundry Systems, 2018-2022. Prior to Alliance, held various Human Resources leadership roles at Bemis Company, Inc. including HR Director Finance & Operations, HR Director Supply Chain & Operations for Bemis North America, HR Director for Bemis Healthcare Division, HR Director for Performance Packaging Division, as well as various Corporate and Plant HR Manager positions, 2007-2018.
During her time with Alliance, Amanda has proven herself to be a strong, capable, and effective leader. She is energetic and results-oriented and has demonstrated great skill in providing strategic direction to support Alliance in the areas of talent, culture, and operational excellence. Amanda has deep HR experience in the manufacturing sector and leverages that expertise to ensure Alliance is recruiting and retaining top talent.
"This is an exciting time to be in manufacturing. Our industry is going through rapid change and Alliance is ready to take on the challenge. We have the team and the talent needed to succeed in a dynamic, global marketplace."
Mick Mancuso
Vice President Operations, North America
Previous positions: Sr. Director of Supply Chain & Manufacturing Transformation – Alliance Laundry Systems, 2021-2022. Various positions of increasing responsibility including Director of Connected Enterprise Operations, Director of Manufacturing Operations, Multi-Site Plant Manager, Production and Inventory Control Manager, Supply Management Manager – Rockwell Automation, 2006-2021.
Mick has had a tremendous impact since joining the Alliance Laundry Systems team in 2021 and has proven himself to be a strategic and action-oriented leader. Prior to joining Alliance, he spent more than 15 years with Rockwell Automation where he successfully progressed through a variety of supply chain and operations roles.
"Our manufacturing team takes tremendous pride in making the best laundry equipment in the world. Our workforce in highly skilled and hard-working, and we have built a culture that is always seeking to improve. Our best days are still ahead of us and we're energized for the future."