Federal Government and Military Facility Laundry Equipment
Manufactured in Ripon, Wis. for more than 110 years, Speed Queen has forged a reputation for products that define American quality – the type of quality federal facilities and military installations demand.
While the hallmark of all Speed Queen commercial laundry products is legendary durability, it is not where this story ends. Our washers and dryers are designed to make laundry simple, with control options that are as intuitive as they are flexible.
The end result is with Speed Queen machines in your laundry, you get quality products that are built to last with all the features you need to make the laundry task simple and fast. Best of all, this American-made quality comes backed by the strongest warranties in the industry.
Our commercial laundry leadership position is born in our singular focus – laundry is all we do…and we do it better than anyone else in the world.
More Than a Century of Strength
For federal facilities such as military bases, correctional institutions and others located in the United States and around the globe, durability isn't a nice-to-have feature; it's a foundational element…a prerequisite. Any product that goes into these environments must be up to the challenge. Speed Queen's legendary, American rugged durability has made its products a perfect fit in these facilities since 1908.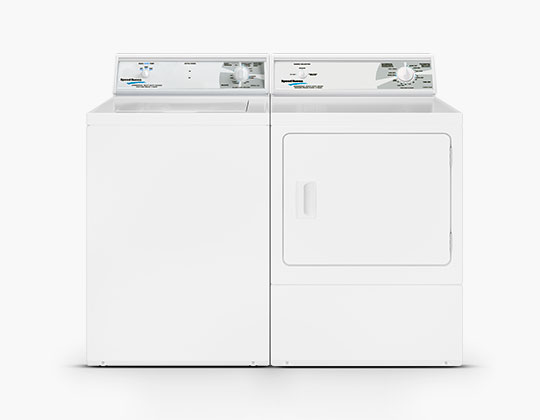 GSA Contract Holder
Turn to a true American company and let us help you find the right commercial laundry products for your federal government or military facility. Contact Susan Peppler for assistance with your military or government facility laundry needs.
Susan Peppler
susan.peppler@alliancels.com
1-800-345-5649